REFERENCES



The POWERMAN kits

POWERMAN kits (previously sold under the trade name ENERGETIK) were first brought to market in 1995. We developed, and continue to perfect, these kits in close cooperation with experts from two significant Czech companies involved in energy production and distribution: Jihočeská energetika a.s. and Jihomoravská energetika a.s.. The result of this continuing development is POWERMAN Hot - the kit approved also for live working on the lines.
Today, all Czech companies involved in power distribution are equipped with these kits. More than 1000 of the kits POWERMAN and ENERGETIK are used for maintenance and servicing by crews working on power distribution lines, mainly 22kV and 33kV lines. The crews are fully satisfied with these kits, and their quality is so high that in 7 years of selling them, we have never had a single customer return one of these products.

It is worth mentioning here that POWERMAN kits have found a place even in the very rough conditions beyond the Arctic Circle. The Iceland state energy company, RARIK (http:/www.rarik.is), bought these kits and uses them, mainly for removal of ice from high-voltage lines during the ice storms that are so frequent on this island (see Icing & de-icing gallery)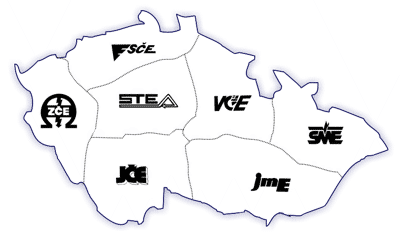 Lightweight current collectors for trolleybusses LTS

The manufacturing of lightweight current collectors for trolleybusses LTS at our firm began in 1992. We tested our first collector prototypes in cooperation with Dopravní podnik města Brna, the transit authority for Brno, the nation´s second-largest city. Today, these collectors are mounted on the new trolleybusses produced by Škoda Ostrov a.s. during manufacturing, and for older busses, the original collectors are being replaced with this type. LTS is used by every transit authorities in the country that uses trolleybusses for mass transit.
Bus drivers appreciate above all the fact that the new collectors enable them to drive faster while reducing the risk of de-wiring. But that is not their only advantage; they also bring no small savings in collector maintenance, because the use of light and flexible sticks leads to slower wear and tear on both the carbon inserts and all load-bearing parts of the collectors.