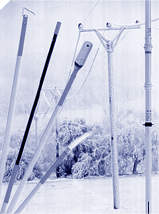 This kit for the maintenance of overhead power lines was developed especially for a variety of types of work related to operation and maintenance of lines. Tested for live working according to the EN (IEC) European standards.




We are sorry but this document is available only in Czech version.
Please contact us by e-mail for more information.